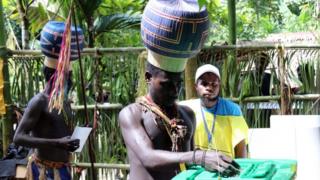 The people of Bougainville, an island group in Papua New Guinea, have voted overwhelmingly for independence.
Voters had two options – more autonomy, or full independence. Of the 181,000 ballots, almost 98% were in favour of independence.
The referendum was approved by the Papua New Guinea government, but the result is non-binding.
Nevertheless, the landslide victory will put pressure on PNG to grant Bougainville independence.